A Lot Of The FFXIV Content Release Recently Are Clearly Asian Oriented
Honestly i want to give them more, but i will be blunt, it's a 1 of 5....
A few point that prove this fact:
- 1) live letter in the past was subs and posted in less of 1-2 week after it was live, since the release they don't do it, leaving a large part of the community out of this, where it's still the main source of information about the game, yes we get q/a in the forum, but often they left out information or sentence said by yoshida that hold some hint about futur content. if western player was concidered, they will make this simple work, because let's face it, SE have translator and it don't take that must time to subs a live letter, sub team can do it in less of 1 day for anime and they are often not professional.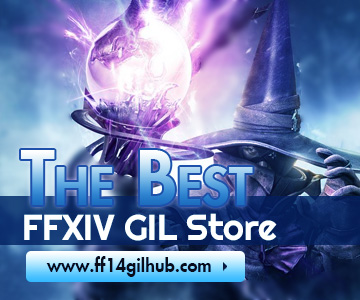 - 2) a lot of the content release recently are clearly asian oriented, like the diadem, monster party was hated in the V1 and was asked out and what we do have? a gigantic monster party mode.... same we did ask for less linear, jump roping content and we still get that (even if i admit some part of the japanese community have complain about it)
- 3) for a nerf to happend, it need to be massive on japanese forum, don't expect that some nerf are done based on our forum, only japanese are really listened, and it was often said and proved. the nerf only really happend, when japanese community become vocal.
i can continue for long, i have often pointed this part of the lack of consideration for the western player. and one of the most nice example is the anniversary live, for 14 hours they will do a live, for japanese, indeed they are japanese, but can't we get something? not everyone is talking japanse! don't the european and na branch can organize something? don't we deserve to be part of the party? we are left out and it upset me soo bad.
we are treated like second rate citizen for long and nothing go in the right sense, don't get me wrong i know that the na and european try them best, but let face it, they lack manpower or tool for be really there with us and share what is said on japanese forum, we often need to wait 1 week (if not more) for get an information that was posted on the japanese forum by a dev, it can't continue, they need to be more open and have a more clear communication with us, we feel left out and we are most of the time left out, i can understand that the dev don't always talk english, but i doudt se with soo many branch and company out in the world don't have people that are hired for translate stuff.
time to have a more open communication and i hope we will get it before it's too late.
more poll are needed, more information and faster need to be give ot us, not 1-2 week later, if it happend on the jap forum, the next day we must have it, it's not that hard... if they don't have enough people, time for SE to give yoshi-p the team he deserve for a game that have 5M customer (from them) we are not a small group.