Discuss Open World PVP
Small Anecdote:
A favorite moment of mine in FFXI was camping Enkelados, find him, he charms me (it's like 5-10 minute debuff iirc), FFXIV Gil Seller waddles in, thinks he can poach Enkelados from me. Since I'm charmed though, I'm attacking him once he engages Enkelados. I kill him. Then I get Enkelados for myself. Wish i still had the screenshots. "So-and-so was defeated by Darius" was my forum sig (over a decade ago) for a long time.
Take that concept, then turn it into a PVP battle-ground with just enough PVE elements so players can avoid the PVP zerg, but if they screw up the PVE aspect, pain train comin'.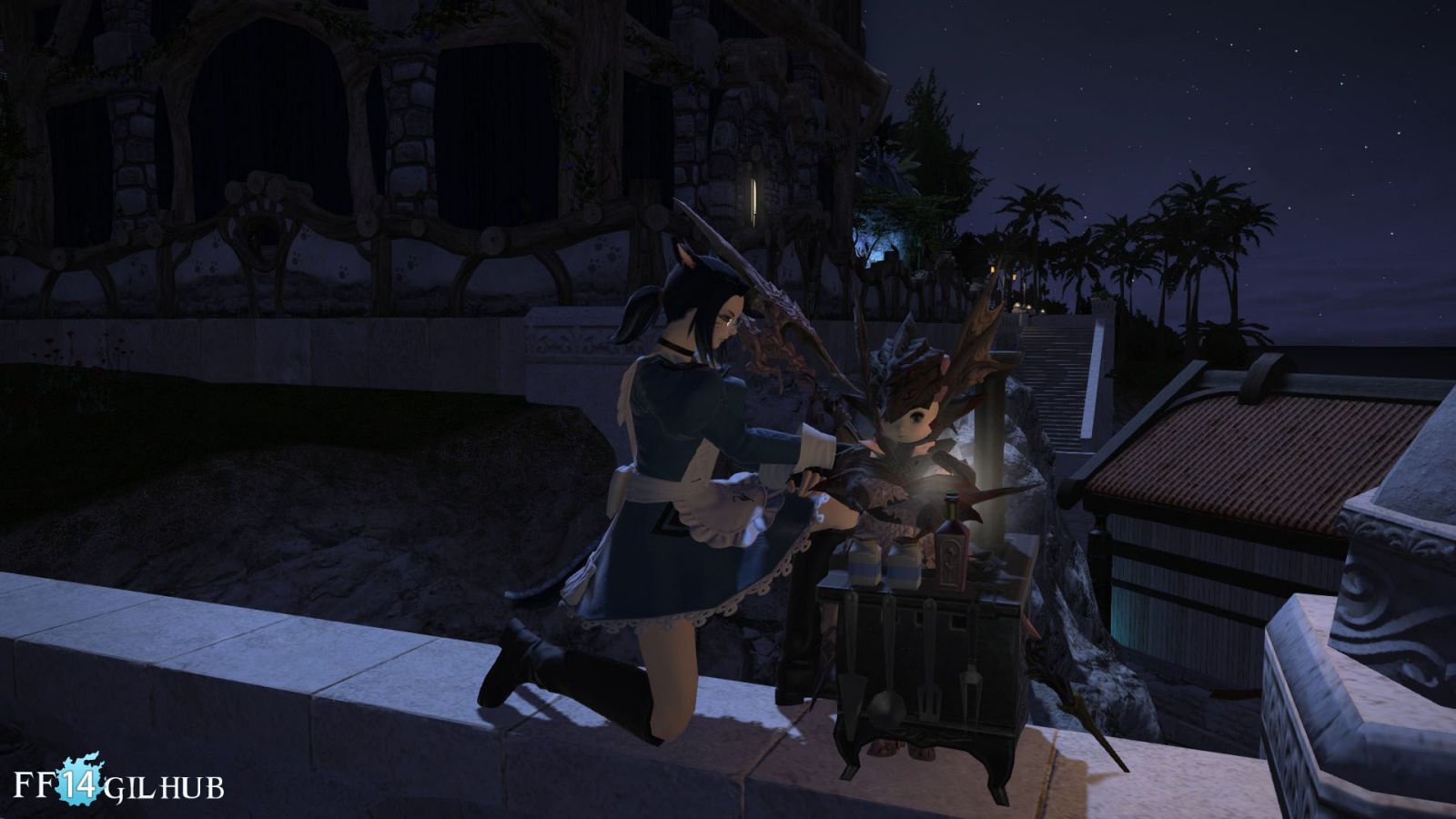 Hi There one and all! I'm hoping to catch the attention of Hironobu Sakaguchi and the wonderful people who work on Final Fantasy XIV. You have been doing a wonderful job with all the new content and even attempting to pull more people into the awesome world of PVP. We are a huge pvp nuts. It brings about a whole nother world from PVE and makes you think on the fly, to figure out how best to defeat your opponent. It is something myself and my hubby both love to do as well as a lot of other people we know.
One of the biggest complaints we have continuously heard since we started playing has ALWAYS been about the que times for PVP. There have been so many conversations about que times it is unreal. We have sat numerous times in ques for 2 hours or more waiting for a pop for pvp for roulette and also for just regular ques and have failed to obtain a que which is very disappointing.
When we've talked about pvp, we have thought that an open world pvp would be a great fit here. You could keep the 3 grand companies and have separate bases evenly matched out in locations from each other. You could incorporate all the different spawns that have been created for all of the different maps that could spawn at different times in different areas of the map so there could be a rush for each spot to conquer and maintain control over each place. There would be no long wait times for ques and people would be able to meet up with other for dueling or work in groups to beat each other.
It would be a great opportunity to even incorporate new and different kinds of bosses that would spawn to create new events in that part of this new world.
We have played games prior with the open world concept and it has been such an incredible experience. We believe this would be something that people would stay around for and not stop subing to play some other form of pvp else where. It would bring about a whole new feel for FFXIV. There are so many possibilities with an open world concept.
Lore-wise it would conflict as a large theme of the game/world is people working together to recover from the calamity of 7 years ago (and the current PvP model serves as joint military training as well as "sport" to settle land disputes). From a gameplay standpoint, many things would require such a rework that it would be more trouble than its worth to implement (i.e. a WHM uses Assize during a hunt, heals their team, but has now just attacked everyone else). Consider also crafting and gathering, as many nodes exist even in dangerous open world areas. To add the threat of other players to the already present PvE threats might discourage gathering, which would hold dire market reprocussions. Consider also fates, seasonal events, class/job quests, class/job balances, and hunts/treasure hunts.