ff14gilhub:Final Fantasy 14 Patch 3.2 - 'The Gears Of Change'
Final Fantasy 14's (FFXIV) new update, "The Gears of Change" patch, will be released on Feb. 23, according to a post on the official Square Enix forums. The patch will feature new dungeons, a "Mentor" system, "The Feast" PvP, and gameplay buffs providing an overall offensive teamplay.
The new content for dungeons will be the Anti Tower and the "Hard" version of Lost City of Amdapor, as reported by Siliconera. Monsters and item drops for both dungeons have been confirmed, but their specifics have yet to be revealed.
Meanwhile, a new addition to the eight-man raid dungeons is "Alexander: Midas." This new raid continues the FFXIV story about stopping the iconic Final Fantasy summon from the inside.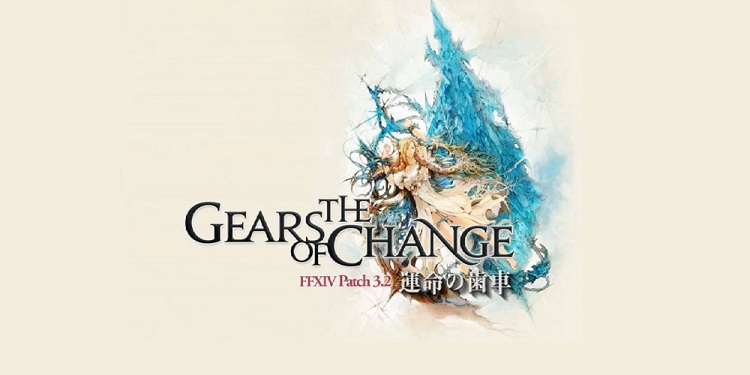 The gameplay fixes provide an even distribution of offensive play style, as seen in their patch updates. The "Vitality" stat will now give damage. This allows tank characters to go all-in in Vitality stats instead of balancing their damage and defenses on two separate stats.
A new solo-character battle challenge called "Stone, Sky, Sea" is for players to practice their skill combos and rotations. Lone Healers can also take on the challenge and still be expected to win. Healer classes such as White Mages, Scholar and the Astrologians are known for its supportive roles in parties, complementary-to-no damage, and overall disadvantage when played alone.
These offense buffs might be in support to Final Fantasy XIV's upcoming "The Feast" PvP mode for high-level players as seen on the forum post. "The Feast" will feature a more objective game as scores will be on a "Medal" basis rather than just wiping out the whole enemy team in one go, similar to Call of Duty's multiplayer dog tag matches.
The Feast features systems that penalize single character domination and rewards teamplay and cooperation. The systems announced were:
A defense debuff for a teammate picking up too many medals, discouraging repeated solo agile kill maneuvers and encouraging team members to pick up medals evenly to avoid the debuff
Medal score dropping lower per continuous death, effectively discouraging repeated focus on one enemy team member to milk points and an advantage to classes who easy targets due to their feeble defenses.
Medal drops cannot be picked up by the allies of the slain player, preventing score denies outside a non-combat situation.
There will be unique Game Mode Buffs and Map Events during the fight intended to tip the scales and change the focus of battle every now and then. Check the list here.
Perhaps this new PvP game mode is one of the reasons why Final Fantasy 14 is evenly distributing damage throughout the job classes and inspiring healers to know their damage combos in certain situations. Additionally, there's also the "Mentor" system coming up. This is intended to help newcomers learn the game and level up faster as well as reward FFXIV veterans who help the new players.
Anyone are welcomed to redistribute, copy, quote, reference or perform content in this site, if and only if he/she attributed the work