Final Fantasy XIV Stormblood Benchmark Test Looks Awesome!
In case you are wondering what this is and want to know the details before you buy Final Fantasy XIV Gil. The Final Fantasy XIV Stormblood benchmark test is a way for you to see if your PC can run the game or even just how good the game will look and perform on your PC, downloading it is well worth it in our opinion.
This, of course, is awesome and the video that you get to watch during the benchmark test really will hype you up for the game. But as many of us in the FF14GilHub office have eyes like a hawk, we noticed some really cool stuff in this benchmark test.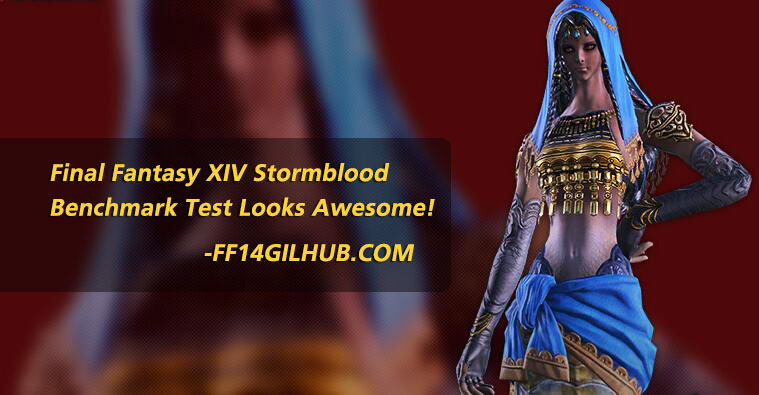 We saw so many cool things that it really did make our heads spin. By far one of the craziest sections was seeing a character (we are sure it was a ninja) riding on the back of a giant toad! There was also some really cool action from a Bard who was using these mid-air casting circles that looked truly gorgeous. Which brings us to another point. Final Fantasy XIV was already a very nice looking game, but Stormblood looks to be taking things a step further as there is a lot of polish here, the game looks fantastic, dare we say, the best looking MMORPG of 2017 by quite some margin!
While many people will not bother with this benchmark test as they know their PC can handle it. We still highly recommend that you go and check it out as it is really cool to see some of the new content that is going to be part of Stormblood. Plus you will have a much better idea of how exactly your PC is going to run Final Fantasy XIV Stormblood.
We are offering some great deals on Final Fantasy XIV Gil so be sure to have a look and let us know what you saw in the benchmark test that you thought was awesome!