How To Deliver FFXIV GIL At FF14GILHUB.COM?
Option 1:In-game Mailbox delivery.
Some sellers will select the option to deliver Gil or items directly to an in-game mailbox. This option is less popular for larger Games like FFXIV, but is still viable amongst other games. This option can be convenient for smaller ffxiv gil because you do not need to coordinate time of delivery.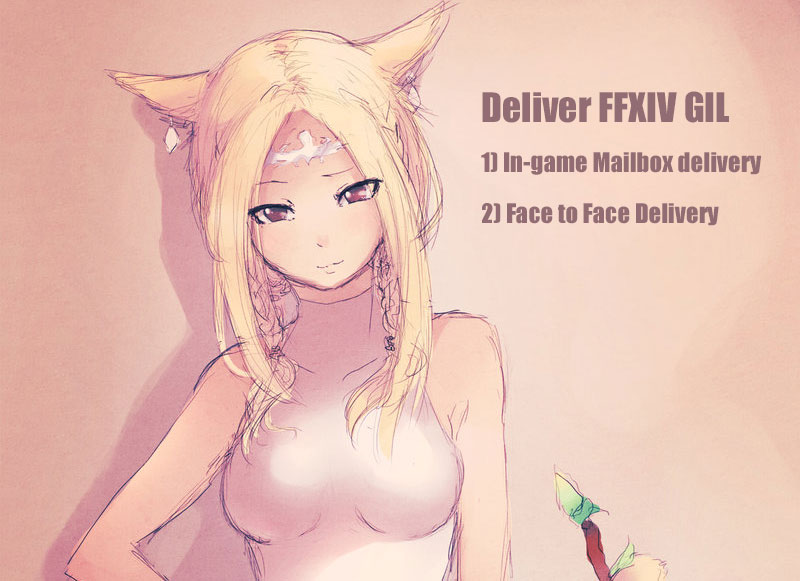 Option 2:In-game, Face to Face Delivery
Sellers will select this method of delivery if they intend to meet your character in-game with one of their own characters. Usually a seller will coordinate a time and location in-game to meet your character.
Tips:Be sure to confirm the time to account for time zone differences.
Confirm which Shard or Server the ffxiv gil delivery is to take place in case your game world has more than one.
Never, under any circumstances, return gold, item, etc. to the delivery character if ever asked. In the event the seller asks you to, please take A screenshot and report this to FF14GILHUB.COM Customer Support.