Thread: Revamping of the FFXIV WHM
Revamping of the WHM
Understand my English isn't the best so first foremost apology for those who are reading This. If Squire-Enix wishes pull them-self's out of hole they dug put them they must return to the root's . some can say nothing wrong with whm's that is were you are wrong. if you played final fantasy 1 very first game where it all started for this. i will say the white-mage-rebirth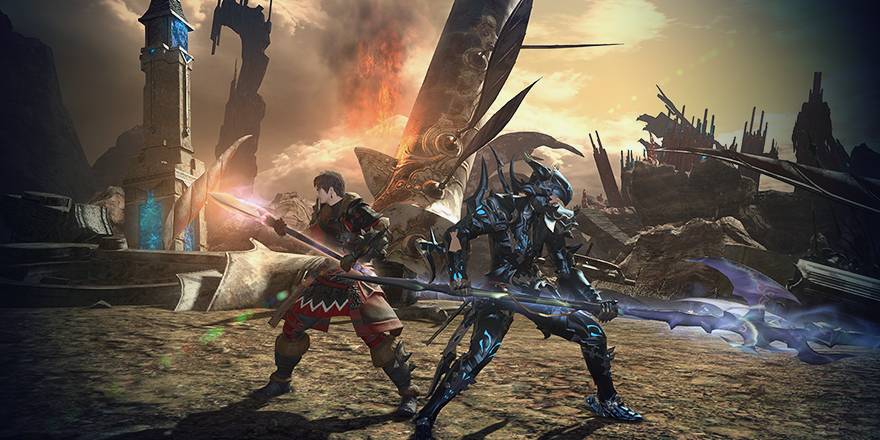 Things that are wrong -
Aero type
Stone type
Water type
and fact that they use staffs/wands
spells are in fact black mage's spells and in fact they should go too the blm. where elemental master's of offensive magic belong.
wait I know what your gonna say here? but sakura if they don't have those spells whm's loose solo playable.. you are correct there for some change's will be added two few abilities watch will keep to the story without it breaking the story
(Core Ability)
Nul-Elemental - This Reduce's all Elemental Damage by 10-15% this also stacks with stoneskin. Nul-elemental is a buff that only effect's one player at a time ((depending what part of conjurer questline you are more elements are added to nul spell at first starts off with just Like First Quest stone, the air then water get the idea in the end you be able resist all types of elements
Change's too "Cleric Stance" - upon using cleric stance your mind stat switches with your strength (cleric stance no longer is cross class ability for scholars)
however do not feel bad cause Scholar/Summoner will get a new ability that is learned from arcanist "Evoker Stance - watch basically does this switches your intelligence with your mind state. while your switching your mind stat you and your pets deal/receive 10% more healing when switching to intelligence stat you and your pets deal 10% more damage.
Weapons - WHM's weapon' will change to hammer's and no longer be able to use staff's and wands. Hammer's are strong/yet slow melee based weapon. watch is over all great for soloing. it probably be only blunt weapon in game.
((what about all my hard work you say?) wont have gather atma's all over against whatever version of staff you have by turning in the staff. whatever version you have you get new legacy's the hammer/whm shield this probably claim alot of rage.
WHM-combat skills - whm have only 1 3 attack combo.
Your Attacks Also dont share Globel cool-down with any of your spells. there for you can muiti-task like a boss if needed.
each of these attacks are pruely solo. and they given whm's a mp regen buff after they finish series all 3 attacks. this last about 30 seconds so you get great deal of your mp back if you pull it off... addition your melee attacks are not used for damage
Light Buster - Striking enemy for for about 55 and heals all nearby allies by 120 potency (nearby meaning melee range).
Rapture - Deals about 80 potency
Light Buster Combo: Power-Ups your next healing spell by 33%
Sanctam Hammer - Deals 100 Potency
Combo - Light Buster - Osmose - instead of dealing damage damage you deal will replenish Mp.
New Attack Spells Replace the old.
Dia's Primary Function is dealing Damage to Undead, Creature of the the Void. or demon like creature's and hits them rather hard too when used other wise there function beyond that is a weak damage over time spell that has really awesome effects addition all dia spells are -instant cast time- and have there own global cool-downs (meaning they dont share cd with your heals and attacks).
Dia 1 - Dia function as a dot' as long as dot is active enimity caused by you is reduce'd however dot.
Dia 2 - is also a dot unlike dia 1 Dia 2 functions as reduce's damage by 10% by the target effected.
Dia 3 - is instant cast aoe dot that reduce's enimity of your next casted spell by alot! this is good just before you cast a big heal over all these are don't.
Dispell - Removes one friendly buff target monster. (polar opposite of esuna) this is awesome in boss-battle's what make's.
Scan - Hard to explain Scan. most likely you want to use this every fight. or boss encounter for it. put things more planing not only will it display number of HP bout give players at least 2 second warning before they targets start using there "killer moves" as well tell you monsters elemental weakiness's.
New Cross Class Abilities -.
Dispel - Dispel remove's one friendly
Scan - Scan is instant
Black Mages - this does effect them too so have say that aero/stone and water be given directly too them with minor alterations to these spells.. ever wonder why blm's do what they do. they use enemies weakiness's against them. if monster strong vs fire it was either weak to ice.
most ppl might not like idea. but this how black mage's worked. not only where they glass cannon they used elemental weakness's against.
Used Fire against a monster that is weak against fire - it deal double its amount of damage,
however if you used fire against monster that is strong against - then damage is cut in hal.
this also benefit the summoner. cause role's wont be based on types like dps/tank/ranged dps... but instead the element they reprosent